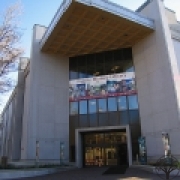 Recently we have received several emails with questions about an issue regarding the Church of Jesus Christ of Latter-day Saints, also known as Mormons. The questions have been sparked by the numerous news articles dating all the way to 2008 like this one in Haaretz. The LDS church performed proxy posthumous baptisms on Holocaust victims, celebrities and other non-Mormons without permission of e.g. families. The issue is somewhat controversial as members of the LDS church supposedly are to research their own families and not those of others.
There is a growing concern that the LDS church or members of this church, will perform the same deed on Serbs. As an organization we understand this concern, and have taken appropriate measures to prevent this practice. We do not allow the export of genealogical data on our website via gedcom, and SGS members can choose what they wish to share publicly or not.
Meanwhile the LDS church issued a statement and tries to instruct its members of this new policy. Besides it being a policy we also deem it polite and civilized if LDS members adhere to these instructions.
The SGS remains in contact with the Serbian Orthodox Church, Catholic Church and the Jewish community in Serbia about this issue. And we hope there will be no reports of this malpractice in Serbia or with Serbian data. Feel free however to contact us if you have any concerns.