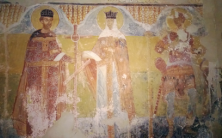 Welcome to the official website of the Serbian Genealogy Society (SGS). Over the course of the past 20 years we have worked hard to promote genealogy and heraldry in Serbia and the region. From providing assistance to the National Archives of Serbia to provide online information has been made possible by the many people that have volunteered. We can say that it has been a success, as we are no longer the only website working on genealogy from Serbia. We still will still work on promoting genealogy and heraldry but will take a different approach. It is hard to find enough volunteers that will assist in maintaining a website like this one, so we will change the way we offer information and we will change how people can become members. In short this means that we will suspend the free membership, people will only be able to access the full website as a society member. Please read below what you get when you opt-in to become a member.
We still warmly invite you to join us. Your membership in the SGS will give more enjoyment from your hobby or professional pursuits. It also places you with a group of long established genealogists. Together we promote our genealogy and work together on family history. The rich history that Serbia and the region have to offer, make the SGS a diverse group of people who are engaged in family history. We all share the same common love for genealogy. The SGS website can be your portal to discover your family roots. We have something for everybody.
Genealogical research will lead you on fascinating paths where you learn not only about your ancestors, but also about history, culture and yourself. You can volunteer and help, without the help of these wonderful volunteers a lot of work would still not be done.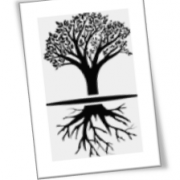 As a member you will receive access to a unique select number of historical books on genealogy and heraldry, it is a selection that we intend to expand. You will soon also be able to create your own family blog and pedigree on the My Rodoslov section. Members of the society will have full access to the website's features such as search, commenting and reading all articles in the Learning Center. We will slowly deprecate our support on the forums because we do not have enough volunteers for this. Members may still have the possibility to submit requests and such. The forums will remain private. We will futher expand on the features in the FAQ shortly.